Phlebotomy: Essentials 5th Edition
by Ruth McCall
ISBN:
1605476374
ISBN-13:
9781605476377
Edition:
5
Pub. Date:
February 2011
Publisher:
Lippincott Williams & Wilkins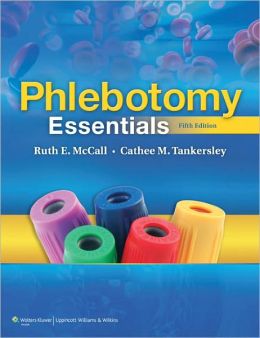 Summary: Basic introduction to collection and handling of blood specimens, based on NAACLS guidelines for phlebotomy training. Contains abundant illustrations of all concepts and procedures, including full-color illustrations of Vacutainer tubes. Each chapter begins with a list of objectives and ends with suggested lab activities and study questions. --This text refers to an out of print or unavailable edition of this title.
Labcoat, notebook, second hand watch, highlighters

 Clinical Medical Assisting -
1.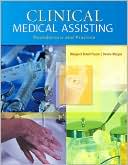 NEW and USED
Starting at:$1.99
(You Save 97%)  
ISBN:0130893374
ISBN-13:9780130893376

PUB. DATE:  2007

PUBLISHER: Prentice Hall
Stethoscope, notebook, scrubs, Lab coat